Industrial Steel Four-way Pipes
Product Detail
Product Tags
Carbon steel, low alloy steel, stainless steel, including some non-ferrous metal materials, such as copper, aluminum, titanium, etc. Due to the use of pressing spools after heating, the tonnage of equipment required for material forming is reduced. The adaptability of hot-pressing spools to materials is relatively high. Wide, suitable for low carbon steel, alloy steel, stainless steel materials; especially for large diameter and thick wall spools, this forming process is usually used. We produce carbon steel equal-diameter spools and carbon steel reducers Cross, stainless steel equal diameter cross, stainless steel reducing cross, etc.
JIS B2311-2009 JIS B2312-2009 JIS B2313-2009
GB/T12459-2005 GB/T13401-2005 GB/T10752-2005
SH/T3408-1996 SH/T3409-1996
SY/T0609-2006 SY/T0518-2002 SY/T0518-2002 SY/T0518-2002 1998
DL/T695-1999 GD2000 GD87-1101
HG/T21635-1987 HG/T21631-1990
Seamless cross: 1/2"~24"DN15~DN600
Slit cross: 4"~78" DN150~DN1900
sch10, sch20, sch30, std, sch40, sch60, xs, sch80, sch100, sch120 , sch140, sch160, xxs, sch5s, sch20s, sch40s, sch80s
Max Wall Thickness: 150mm
Carbon Steel: ASTM/ASME A234 WPB-WPC
Alloy: ASTM/ASME A234 WP 1-WP 12-WP 11-WP 22-WP 5 -WP 91-WP 911
Stainless Steel: ASTM/ASME A403 WP 304-304L-304H-304LN-304N; ASTM/ASME A403 WP 316-316L-316H-316LN-316N-316Ti; ASTM/ASME A403 WP 321-321H ASTM/ASME A403 WP 347-347H
Low Temperature Steel: ASTM/ASME A402 WPL 3-WPL 6 High
Performance Steel: ASTM/ASME A860 WPHY
Forming by cold working or hot working methods such as mechanical processing.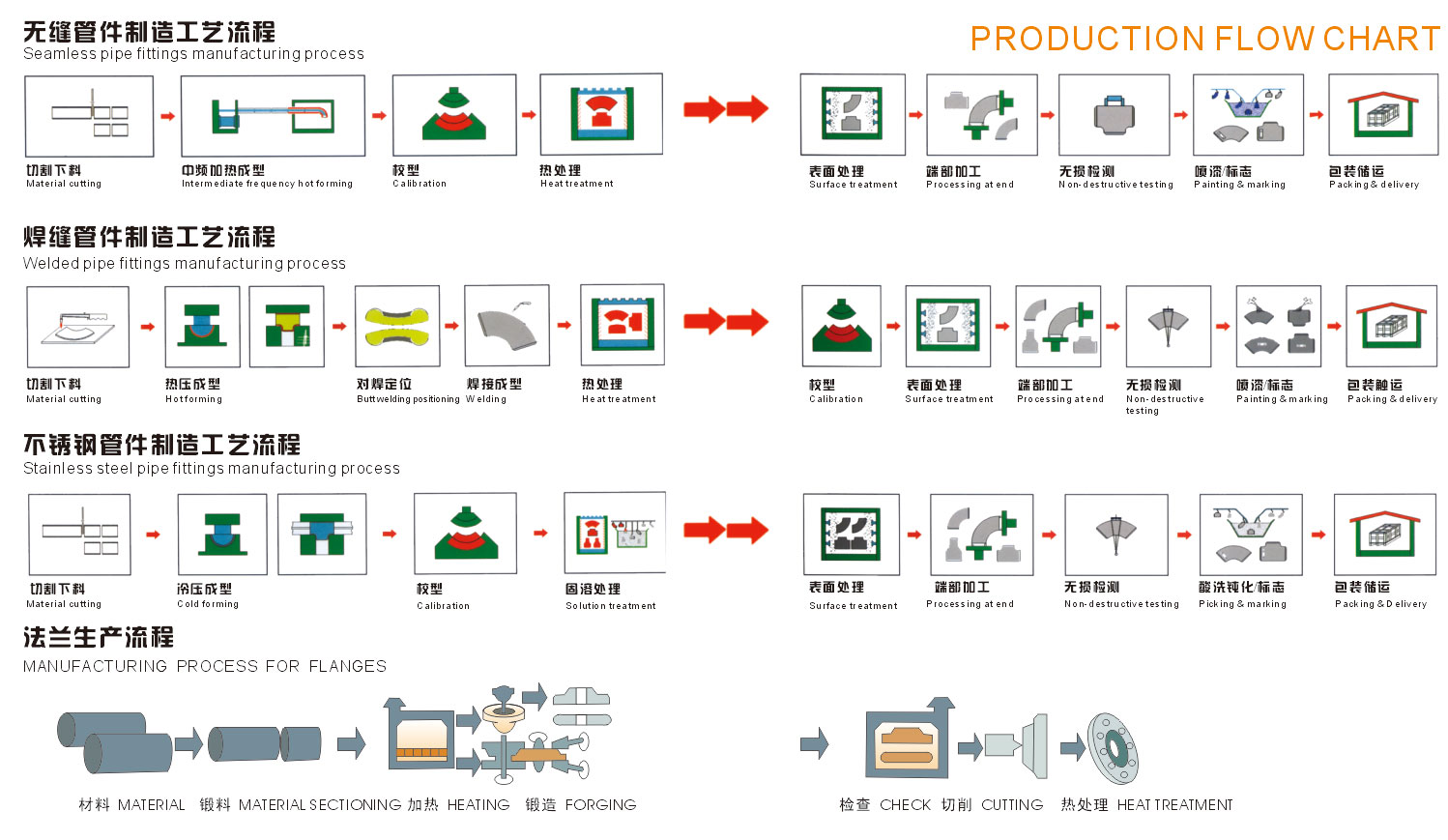 Electric power, oil and gas, petrochemical, chemical, shipbuilding, heating, papermaking, metallurgy, etc.
 

Production range
seamless cross
Slit cross
outer diameter
1/2"

~

32"

4"

~

78"

wall thickness
2mm

~

150mm

product type
Equal diameter four-way, reducing four-way
We are a professional four-way manufacturer and supplier in China. The main products are industrial pipes, industrial flanges, etc. They have high strength, good toughness, impact resistance, corrosion resistance, good temperature resistance, convenient and fast construction, suitable for use in Electric power, petrochemical, chemical, pharmaceutical, boiler, heating, shipbuilding, pipeline, machinery manufacturing and other industries. Welcome to contact us, we guarantee to provide you with a reasonable price!
---
Previous:
Wedge gate valve A+Z45T/W-10/16
---
Write your message here and send it to us